David Gifford is Selected for 2022 Mercy Award at Clark Regional Medical Center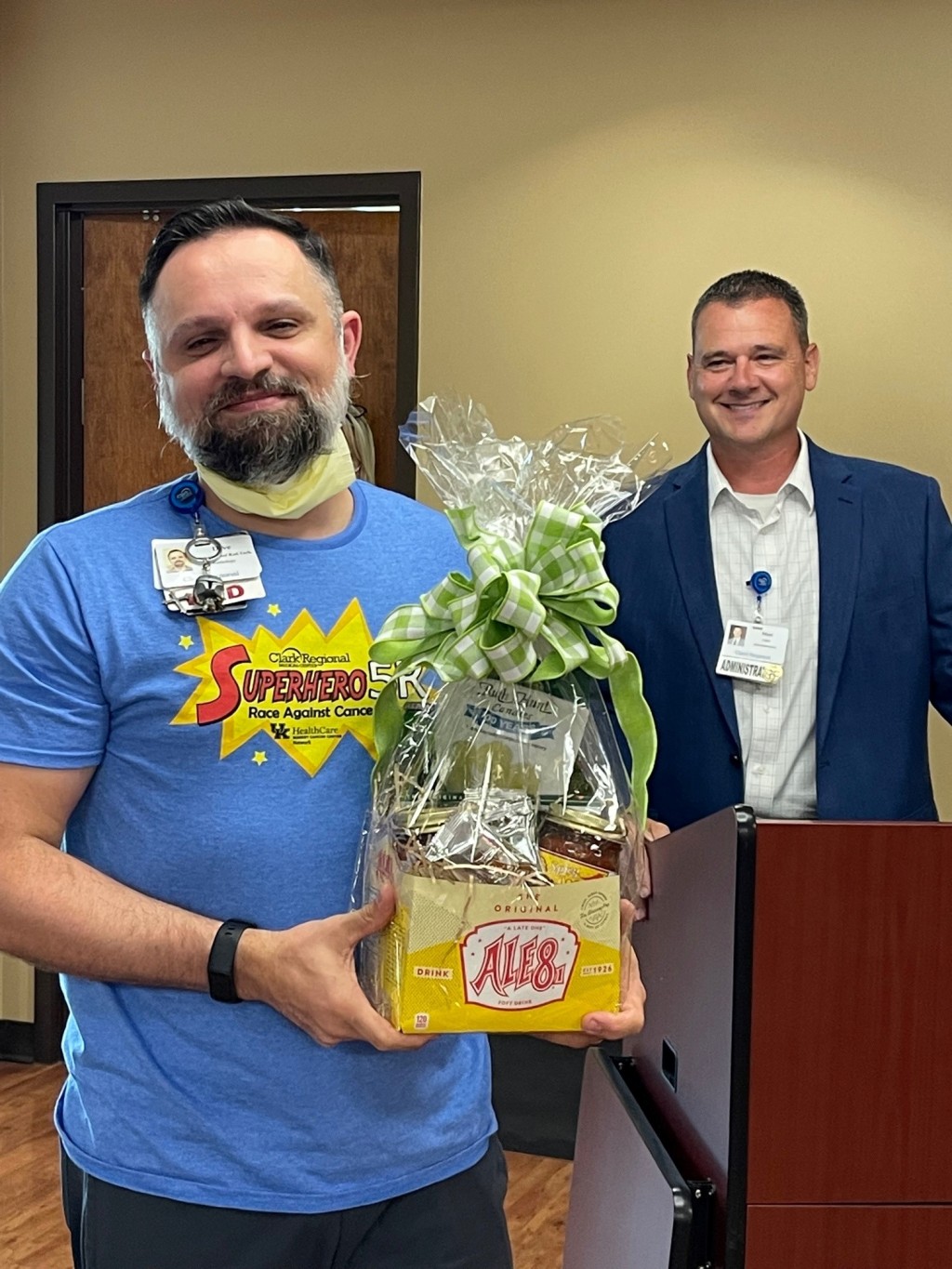 Winchester, KY (June 23, 2022) – Clark Regional Medical Center, part of the LifePoint Health Central Kentucky market, is happy to announce that David Gifford, Lead Interventional Technologist, has been named the 2022 Mercy Award winner. He was nominated for providing high quality patient care and taking a leadership role in our communities, exemplifying the spirit and values upon which LifePoint Health was founded.
David was nominated for delivering high quality patient care for his patients. He always takes the time to make sure they understand their procedures and any restrictions that may follow. He also creates a positive workplace for his fellow employees and patients, injecting kindness and humor where he can. One day he dressed as Spiderman to visit children having surgery, surprising them and brightening their day.
David's heart of service also extends beyond the hospital's walls. David serves as a Lay Minister at Trinity Christian Fellowship in Morehead, Kentucky. He also participates in numerous community events including the Joe Reed Memorial Walk, the Superhero 5K Race Against Cancer, and the Chamber of Commerce Walk.
"David's caring spirit and his commitment to our patients makes him the perfect choice for the Mercy Award," said Matt Smith, CEO of Clark Regional Medical Center. "He serves as a role model for staff and is a great example of how you can truly make a difference in the lives of others. We are so fortunate to have him on the Clark Regional team."
The LifePoint Mercy Award program memorializes the legacy of the late Scott Mercy, LifePoint's founding chairman and CEO. Each hospital annually selects one local Mercy Award winner who consistently strives to embrace Scott's caring philosophies and reach the high standards he set for LifePoint. The Mercy Award is the highest honor a LifePoint Health employee can receive.
Read All Posts