Dr. Kaitlyn Edwards, Otolaryngologist, joins the new Clark Clinic ENT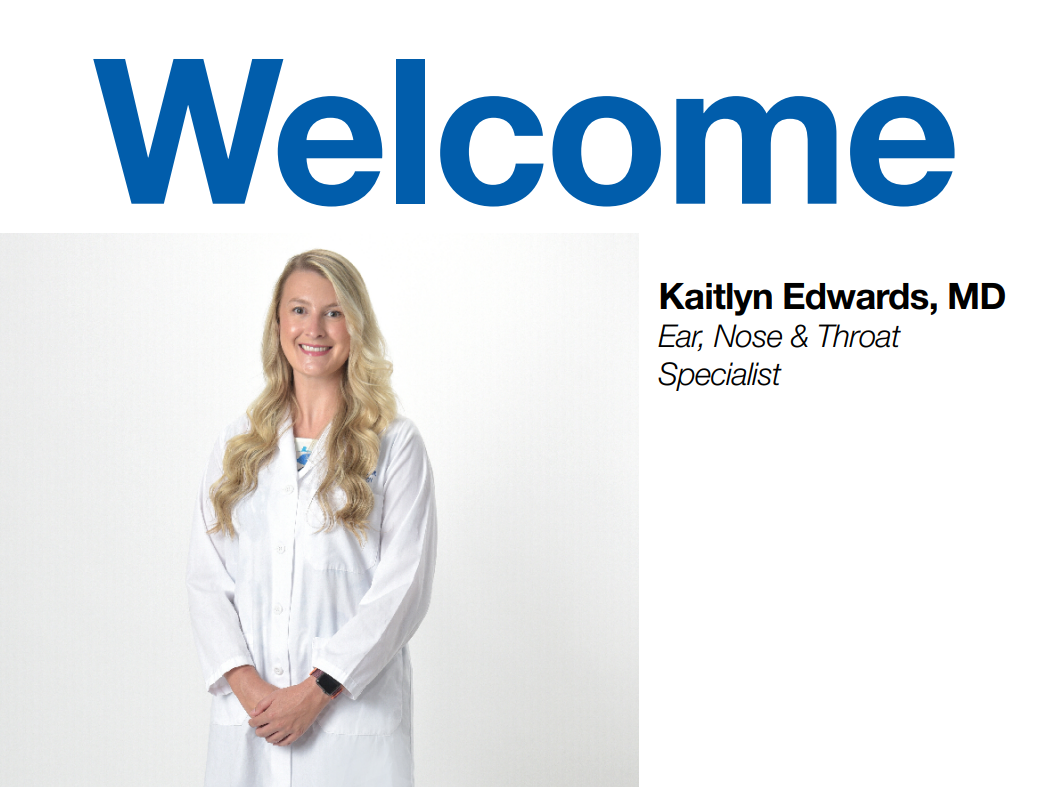 (Winchester, KY. – September 26, 2022) – Clark Regional Medical Center is pleased to welcome Kaitlyn Edwards, MD, to the medical staff as the newest Otolaryngologist. Dr. Edwards will join the new Clark Clinic ENT, expanding specialty services throughout the community.
Dr. Edwards is an Otolaryngologist and specializes in endoscopic sinus surgery, otologic surgery, surgery for head and neck cancer, inspire implant for sleep apnea, parotidectomy, adult and pediatric ear, nose and throat, parathyroidectomy, thyroidectomy, tonsillectomy, adenoidectomy, frenulotomy, and tracheostomy.

"We are excited to welcome Dr. Kaitlyn Edwards to our group of specialists with the Clark Clinic," said Matt Smith, Chief Executive Officer at Clark Regional Medical Center. "The addition of Dr. Edwards helps us ensure that patients throughout our community have access to treatments of ear, nose, and throat conditions right here, close to home."


Dr. Edwards earned her medical degree from the University of Louisville College of Medicine in Louisville, KY and completed her residency in Otolaryngology at the University of Florida College of Medicine in Gainesville, FL.


Dr. Edwards is now accepting patients at Clark Clinic ENT located at 160 Pedro Way, Winchester, KY 4039 near Walmart and beside Clark Clinic Business Health. For more information or referrals, please call 859.737.8483.
Read All Posts