Clark Regional Medical Center awarded Primary Stroke Center from The Joint Commission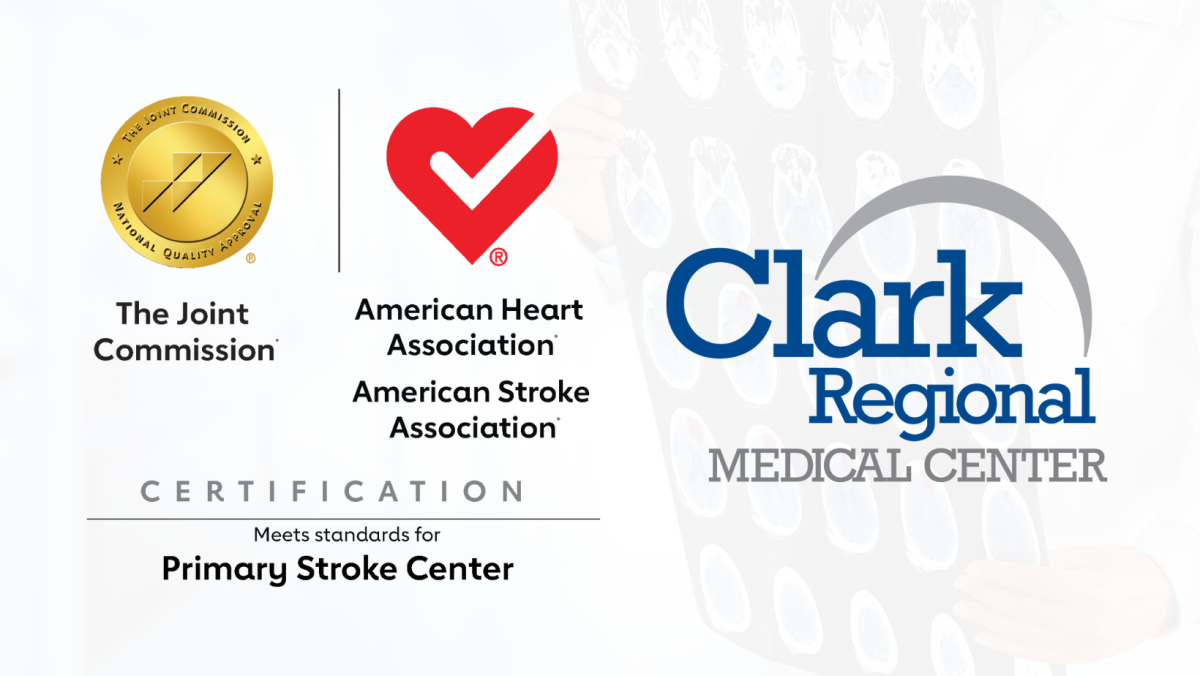 (WINCHESTER, KY – March 22, 2023) – Clark Regional Medical Center (CRMC) has earned The Joint Commission's Gold Seal of Approval® and the American Stroke Association's Heart-Check mark for being a Primary Stroke Center.
CRMC underwent a rigorous, announced onsite review on December 5, 2022. During the visit, a team of Joint Commission reviewers evaluated compliance with related certification standards. Joint Commission standards are developed in consultation with health care experts and providers, measurement experts and patients. The reviewers also conducted onsite observations and interviews.
"Primary Stroke Center Certification recognizes health care organizations committed to fostering continuous improvement in patient safety and quality of care," says Deborah Ryan, MS, RN, interim executive vice president, Accreditation and Certification Operations, The Joint Commission. "We commend Clark Regional Medical Center for using certification to reduce variation in its clinical processes and to strengthen its program structure and management framework for stroke patients."
"We congratulate Clark Regional Medical Center for this outstanding achievement," says Nancy Brown, chief executive officer, the American Stroke Association. "This certification reflects its commitment to providing the highest quality of care for stroke patients."
"This certification furthers our mission of making communities healthier enabling our clinical departments to provide high quality, stroke care to our patients ," says Matt Smith, Chief Executive Officer of CRMC. "Time is crucial in stroke patients, and we are proud to offer this care, close to home, when minutes truly do matter."
In order to obtain certification, Clark Regional created a stroke committee team, including physicians and frontline staff champions, defined a stroke alert process include the use of Clinical Practice Guidelines to ensure patients receive fast, evidence based care, as well as provided stroke education throughout the community at various events.
For more information, please visit The Joint Commission website.
Read All Posts